about us
Some of our competitors will try and sell you Australian tours where their business is run from somewhere else in the world on a computer!
SydneyDaytoursAustralia.com: Is an Australian travel company operating since 1999. We are a small business fully Australian owned and operated situated in Sydney with Industry trained local staff and accredited travel management making an experienced team. Our first retail shop was established in Kings Cross in 1999 recently our agency has now moved to online travel to offer our clients the cheapest and competitive deals.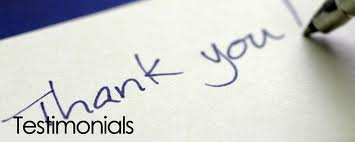 thank you so much for making our trip a good one
- Jill and Mark UK
all the advise we got from other companies had only to do with selling me anything, thanks to this company I made the right decision - cheers mate! - Stefan, Aachen Germany
they knew all about the tours xxx their experience and advise helped sooo much - Lara and Nico, Swiss
booked the complete east coast package - no problems, can recommend this company to all my kiwi friends - Mickky dunedin NZ
be careful with the advertising of some companies as they say it includes this and that and when you get on the tour you gotta pay extra - thanks Robert you told me so! - Dita from Marseilles France
with so many comapnies to choice from and most of them not Australian what would they know? Many thanks again for your help glad I stumbled over this web site (need to advertise more) - Pedro, Madrid Spain.

Cancellation fee:
If cancelled outside the 30 day period - 25% Fee of the Gross amount - deposit is non refundable
If cancelled within 30 days of departure - 100% Fee of the Gross amount - deposit is non refundable
If cancelled on the day or no show - 100% Fee of the Gross amount
- deposit is non refundable

Conditions: The company issuing this ticket does not hold itself responsible for any loss or accident that might be occasioned to the holder thereof, or loss, damage or theft of any description through any delay or by any mishap or due to weather conditions. Availability and prices may change without notice (prices are valid until 31st March) and the terms and conditions of each company will also apply. All tickets are non transferable. We advise all clients to be covered with Travel Insurance.